The holidays are upon us, and now, more than ever, it's a great time to take a moment for yourself. Whether that's reading, meditating, or crafting, it's all an opportunity to quiet the noise around you and take time for reflection and self-care. I hope today's new release inspires you to find some quiet reflection time in the coming weeks – time to be creative, and thankful for making it through 2020. You should be arriving from Jenny Colacicco's blog. If not, you can track back to the Altenew Card Blog to start at the beginning, or continue around until you loop back here.
Affiliate links are used in this post. When you click on them and make a purchase, I may receive a small commission at
no additional cost to you. Thanks for supporting my blog!
release bundles
There's a nice selection of bundles this month! If you're crazy for the 3D Embossing Folders like I am, you can get the duo at a discount!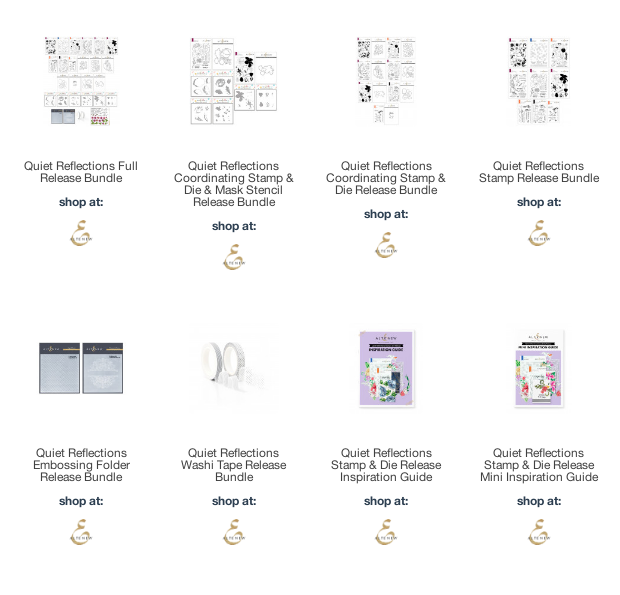 and new inks
But, seriously, lets not forget about the NEW INKS!!! These three sets fit into the existing collection in a perfect way. You'll find gorgeous orange-reds in Martian Terrain, mellow yellow-olives in Nature's Wonders, and cool blues in Northern Shore.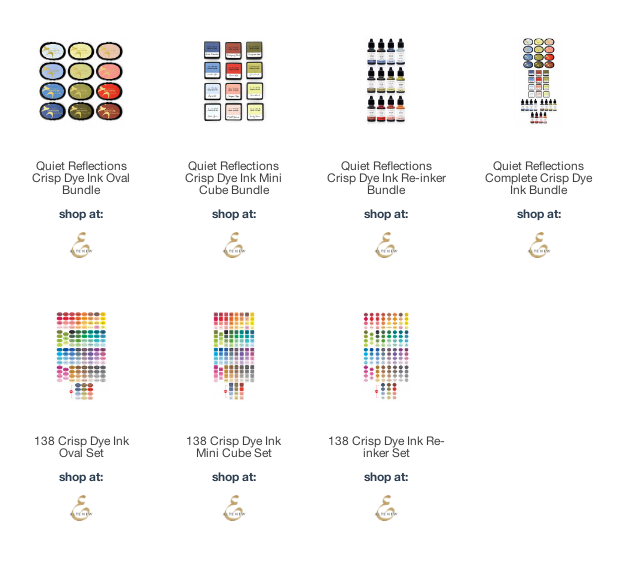 quick geometric
Let's start with a simple project with a metallic pow! Like all of the background stamps from Altenew, the Dots and Boxes stamp set makes projects super easy! I wanted to use this deep aqua cardstock to really let the copper embossing stand out. All it needed was a simple high-contrast sentiment strip. Done and done!
Looking for more specials and deals from your favorite craft stores?
Check out my Crafty Sales page – UPDATED DAILY!
luxurious texture
If you haven't tried the 3D Embossing Folders, what are you waiting for? The impressions are so deep that you can do really cool things, like mix them with embossing paste! That's what I did here.
After embossing the Ornamental Feature 3D Embossing Folder with a piece of Gold Mirror cardstock, I used Embossing Paste and a palette knife to get the paste worked into the nooks and crannies. What a lovely effect!
share and inspire someone today!
soaring slimline
I loved exploring the new Peaceful Serenity stamp set and pairing it with the Soar mini stamp & die bundle. The line art style and fonts were a perfect match, so it only made sense to me to put them together! To make the scene stretch across this 7″ slimline, I masked and stamped an extra mountain, filling in any missing black lines with my Fine Liner pens.
To create the goose reflection, I used the reflection stamp with watercolor applied directly to the stamp. Once I had it stamped on the panel, I used my water brush to blend out the lines a little so it would all look seamless.
a quick color peek
We didn't receive the new inks until after my samples were complete and submitted, but, I put this project together so I could share with you my favorite color from the new release. It's from the Martian Terrain set and it's called Burnt Red. Isn't it lovely? I used it with the Mini Poppy stamp set that was recently released as a free promotion.
---
Now, about that GIVEAWAY…
$300 in total prizes! To celebrate this release, Altenew is giving away a $40 gift certificate to 3 lucky winners and a $20 gift certificate to 9 winners! Please leave a comment on the Altenew Card Blog and/or each designer's blog post on the blog hop list below by 12/09/2020 for a chance to win.
Altenew will draw 12 random winners from the comments left on each stop of this blog hop and announce the winners on the Altenew Winners Page on 12/11/2020.
Time to hop along!
Be sure to hop over to Jessica Frost-Ballas for more amazing inspiration. And don't forget to leave comments along the way to enter all the giveaways!
you make a difference!
You can help my craft education efforts by using these links to shop for your craft supplies! These are Compensated Affiliate Links, meaning that when you click and shop, I may receive a small commission on your sale, at no additional cost to you. It's an easy way to say "thanks" and keep this great content flowing!