#spreadjoynotgerms MEGA hop & giveaway!
#spreadjoynotgerms MEGA hop & giveaway!

Strap in hoppers! This is the mother of all blog hops! There are 145, yes, ONE HUNDRED FORTY-FIVE stops on this MEGA HOP! We are all staying home to support those who are taking care of the world, so we're spreading JOY in our own way! With LOTS of crafty inspiration and fun prizes for you to WIN! In case you're wondering you're at stop #33… You should be arriving from Kristina Hein's blog. If not, you can track back to Catherine Pooler Designs to start at the beginning, or continue around until you loop back here.
Affiliate links are used in this post. When you click on them and make a purchase, I may receive a small commission at no additional cost to you. Thanks for supporting my blog!
#spreadjoynotgerms
I would like to extend a special THANK YOU to Catherine Pooler and Alexandra Stapleton-Smith for organizing this event. Also, to all of the prize sponsors:

Light Up Your Designs
I wanted to highlight one of the sponsors from today's hop, so I pulled out one of my EZ-Light kits from Pear Blossom Press to create a simple (and surprising), interactive card!
At present, I don't have any "cutesy" stamp sets where you'd think that a light would be the perfect interactive accessory. So, I've been getting creative with how I use these fun kits. The flower from the Folk Hummingbird set was just the right stamp since the large flower has three stamen where the lights worked out perfect!
A Super Quick How-to
How about a quickie video? I skipped to the good part on this one and show you just how easy it is to use EZ-Lights!
Thank You!
Time is precious and I'm truly grateful that you choose to spend a few minutes of your day with me! If you are in love with my projects and would like to see more, please support my business by following me on Instagram, YouTube, and Pinterest.
​Now, about that GIVEAWAY…
We have 31 Sponsors and over 50 prizes!!
The prizes will be randomly drawn from all the blogs and all the comments, so leave as many comments on as many blogs as you can! Some of the companies are also offering discounts and freebies. That info will be found on the participating company blogs. All of the prizes range between $25 and $50 value!
GOOD LUCK!
Sign up to receive my weekly email newsletter and blog post updates!
(It's free and full of specials & exclusive content!)
Inspired by the products I used?
The supply list is right here! Click a product to start shopping.
These links are Compensated Affiliate Links, meaning that I may receive a small commission on your sale, at no additional cost to you. Thank you for your support!
Items marked with an asterisk (*) were provided by a store or the manufacturer.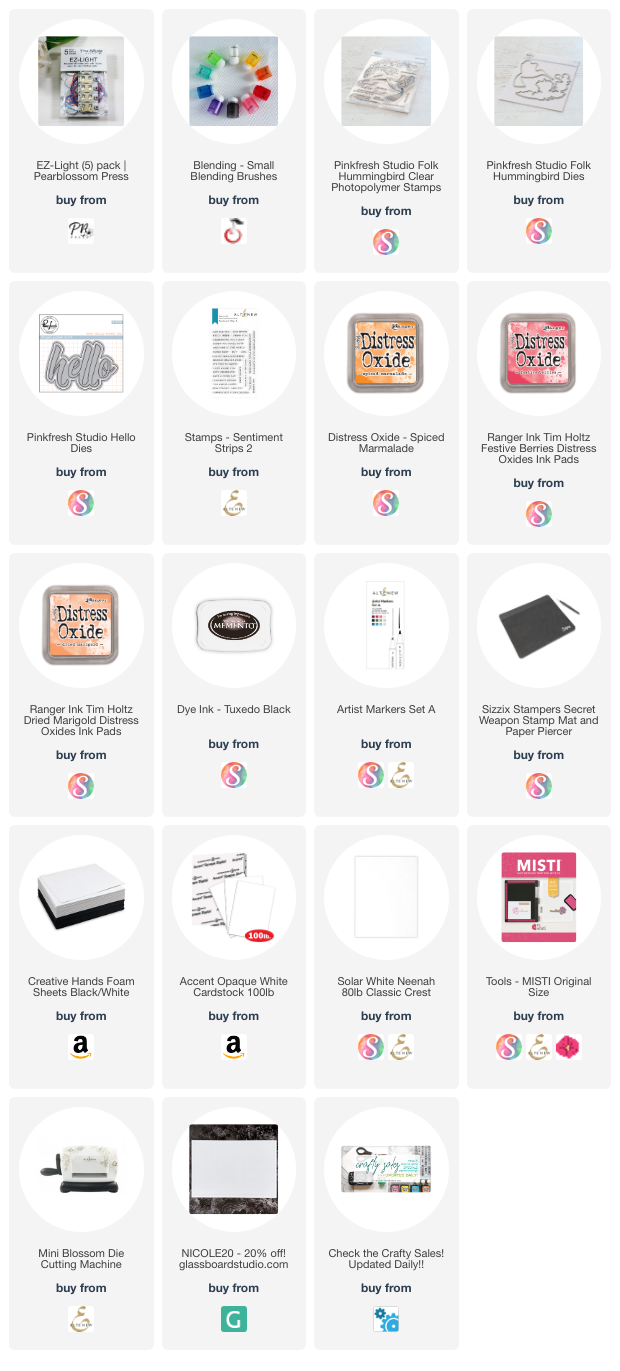 Here's some other projects you'll like!