Altenew Paint-A-Flower: Rose Release Blog Hop + Giveaway
Altenew Paint-A-Flower: Rose Release Blog Hop + Giveaway
Pull out your coloring supplies! It's the 22nd of the month, and that means I have a NEW Paint-a-Flower stamp set for you from Altenew! You should be arriving from the lovely Virginia Lu's blog. If not, you can track back to the Altenew Card Blog to start at the beginning, or continue around until you loop back here.
Affiliate links are used in this post. When you click on them and make a purchase, I may receive a small commission at no additional cost to you. Thanks for supporting my blog!
Hello Rose
Unlike last month's PAF (which was the first one, by the way), we have TWO images for you to color. There's a beautiful single, and a trio arrangement. You're going to love all the ways the Designer's used these images!
Of course, if you want to make sure you don't miss out on these lovely coloring sets, sign up for the monthly subscription!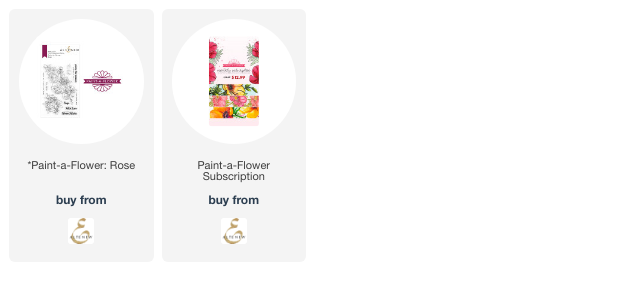 Simple Shading
Sometimes, an image doesn't need color to make a statement. I loved the beauty of this single bloom arrangement and didn't want to distract from the thoughtfulness of the design. So, I stamped it in Obsidian Black and took to my graphite pencils to add some simple shading to make the image pop.
On the flip side
If super simple isn't your thing, You could whip out the new Artist Watercolor 24 pan set and spend a while getting all the detail just right like I did for my second design.
A closer look
Today, I thought I'd share some tips on the graphite shading project. We'll save that watercoloring for a Color Break some other day…
https://youtu.be/W2SLuLCpMtw
Thank You!
Time is precious and I'm truly grateful that you choose to spend a few minutes of your day with me! If you are in love with my projects and would like to see more, please support my business by following me on Instagram, YouTube, and Pinterest.
​Now, about that GIVEAWAY…
To celebrate this release, Altenew is giving away a $30 gift certificate to 5 lucky winners! Please leave a comment on the Altenew Card Blog and/or Altenew Scrapbook Blog for a chance to win.
We'll also draw a winner to receive a $15 gift certificate from the comments left on each designer's blog on the blog hop list below. All winners will be announced on the Altenew blogs on 03/02/2020.
GOOD LUCK!
Sign up to receive my weekly email newsletter and blog post updates!
(It's free and full of specials & exclusive content!)
Inspired by the products I used?
The supply list is right here! Click a product to start shopping.
These links are Compensated Affiliate Links, meaning that I may receive a small commission on your sale, at no additional cost to you. Thank you for your support!
Items marked with an asterisk (*) were provided by a store or the manufacturer.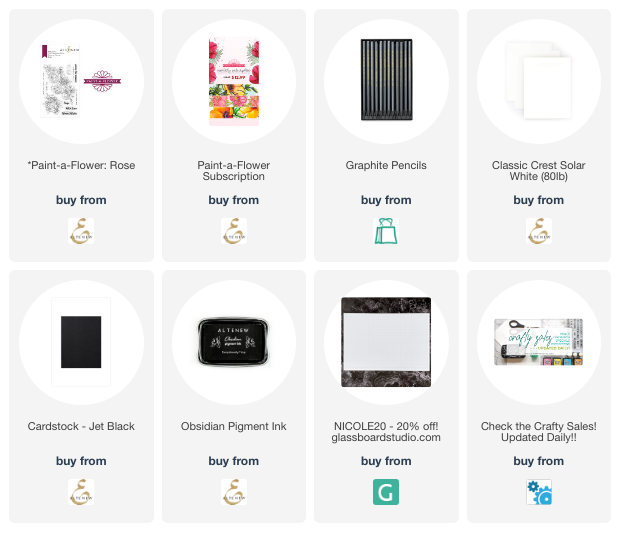 Here's some other projects you'll like!
Did you miss Thursday's live stream? Here's the recap!