Today is a twofer! Not only is there a new Paint-a-Flower today, but there is also TWO (yes, two!) new Artist Marker sets!!! You should be arriving from Jenny Colacicco's blog. If not, you can track back to the Altenew Card Blog to start at the beginning, or continue around until you loop back here.
Affiliate links are used in this post. When you click on them and make a purchase, I may receive a small commission at
no additional cost to you. Thanks for supporting my blog!
all the new!
Not only is there a new Paint-a-Flower, but these two brand new Artist Marker Sets. If you've been keeping track, these are sets F and G – Sunshine Valley Garden (set F) and Water Garden (set G)!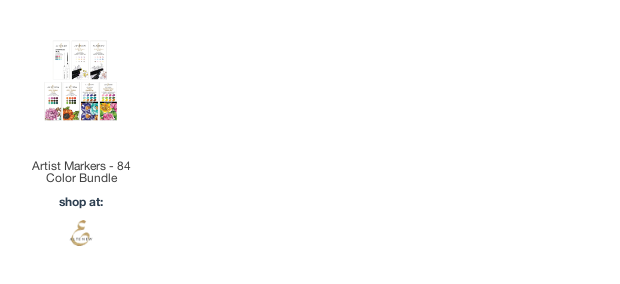 The colors in the Sunshine Valley Garden Artist Markers Set (Set F) are as follows:
Cherry Blossom: Razzleberry, Rubellite, Pinkalicious, and Pink Diamond
Pocketful of Sunshine: Honey Drizzle, Maple Yellow, Fresh Lemon, and Citrus Burst
Green Valley: Mountain Pine, Shadow Creek, Fresh Leaf, and Firefly
The colors in the Water Garden Artist Alcohol Marker Set (Set G) are as follows:
Enchanted Garden: Andromeda, Ultraviolet, Hydrangea, and Wisteria
Sweet Dreams: Galactic Stream, Teal Cave, Aqualicious, and Dew Drops
Delectable Delights: Milk Chocolate, Almond Butter, Hazelnut, and Vanilla Cream
party cacti
As you can see, I opted to show off these new markers in a different way – not using today's PAF set…. this is Be Strong (only available in the Watercolor Cactus creativity kit) – and creating these was sooooo much fun!
I started off by stamping the entire image set and then colored in all of the images using both of the new Artist Marker sets exclusively. These two sets pair wonderfully and are versatile enough for all sorts of floral combinations, other greenery, and non-floral sets alike.
I absolutely love the shades of green in Green Valley. They make just the perfect shades for cacti! And Delectable Delights browns work GREAT for dirt/soil/ground. Of course, the rest of the colors were fabulous for punches of color paired with beautiful, light highlights.
The background is alcohol ink (Pocketful of Sunshine & Sweet Dreams sets) smooshed on glossy photo paper!
Looking for more specials and deals from your favorite craft stores?
Check out my Crafty Sales page – UPDATED DAILY!
share and inspire someone today!
---
Now, about that GIVEAWAY…
To celebrate this release, Altenew is giving away a $50 gift certificate to 2 lucky winners and a $20 gift certificate to 5 winners! Please leave a comment on the Altenew Card Blog and/or each designer's blog post on the blog hop list below by 02/28/2021 for a chance to win.
Altenew will draw 7 random winners from the comments left on each stop of this blog hop and announce the winners on the Altenew Winners Page on 03/02/2021.
Time to hop along!
Be sure to hop over to LauraJane for more amazing inspiration. And don't forget to leave comments along the way to enter all the giveaways!
you make a difference!
You can help my craft education efforts by using these links to shop for your craft supplies! These are Compensated Affiliate Links, meaning that when you click and shop, I may receive a small commission on your sale, at no additional cost to you. It's an easy way to say "thanks" and keep this great content flowing!